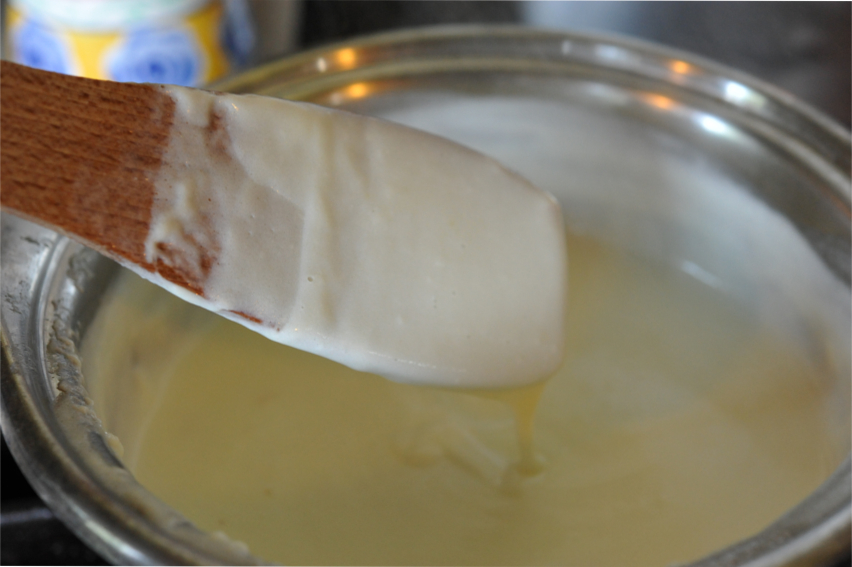 The origin of this creamy white sauce is still contended today. It was in vogue at least from the time of Louis XIV, but similar variations can be found in Italy from Renaissance times. Whatever the exact origin, this decadent yet simple sauce is used profusely in both French and Italian cuisine. In Italy, it is often used when making, among other dishes, Lasagne or Crespelle alla Fiorentina. The following is a version of the recipe, adapted to be gluten-free.
Cuisine: Italian, French
Ingredients:
1 1/2 heaping tablespoons superfine brown rice flour
1/2 heaping tablespoon potato starch
1 litre milk
1 stick of unsalted butter
2 pinches of salt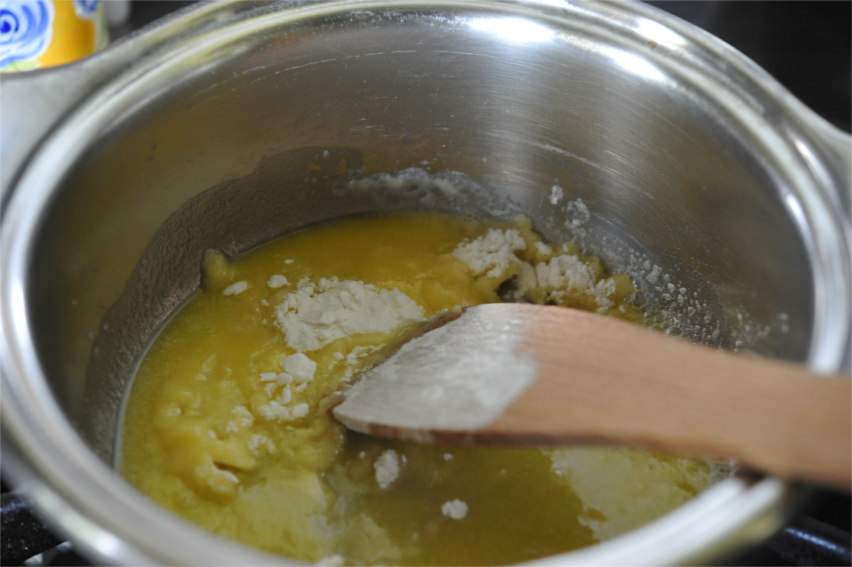 Begin to melt butter in a medium-sized pot on a medium-low flame.  When the butter is almost melted, add in the flour and stir in thoroughly.
Stir frequently until the mixture changes color and becomes light golden brown.
Quickly add in the milk and stir in thoroughly. To prevent sticking, stir continuously for 20-25 minutes (especially towards the end),  until the sauce becomes thick and creamy. Stir in salt during the last two minutes. Remove from flame.
Keep in mind that the time will vary depending on the flame and how thick you wish the cream to be. Recipes that use more flour will thicken more quickly but taste more of flour.
Buon appetito! Bon appétit!
Julia and Daniele